Welcome to SBB Dewan University
"Champions do not become champions when they win the event, but in the hours, weeks, months and years they spend preparing for it. The victorious performance itself is merely the demonstration of their championship character." (T. Alan Armstrong)
Sponsored by Yousuf Dewan Compaies, Karachi, Pakistan, Shaheed Benazir Bhutto Dewan University (SBBDU) was established under an Act promulgated by Government of Sindh in 2013. It was duly recognized by the Higher Education Commission Pakistan as a degree awarding Institute in "W" category in 2014. The University admitted its first batch of students in spring 2015. The University has state-of-the-art lecture halls, library, laboratories and IT facilities.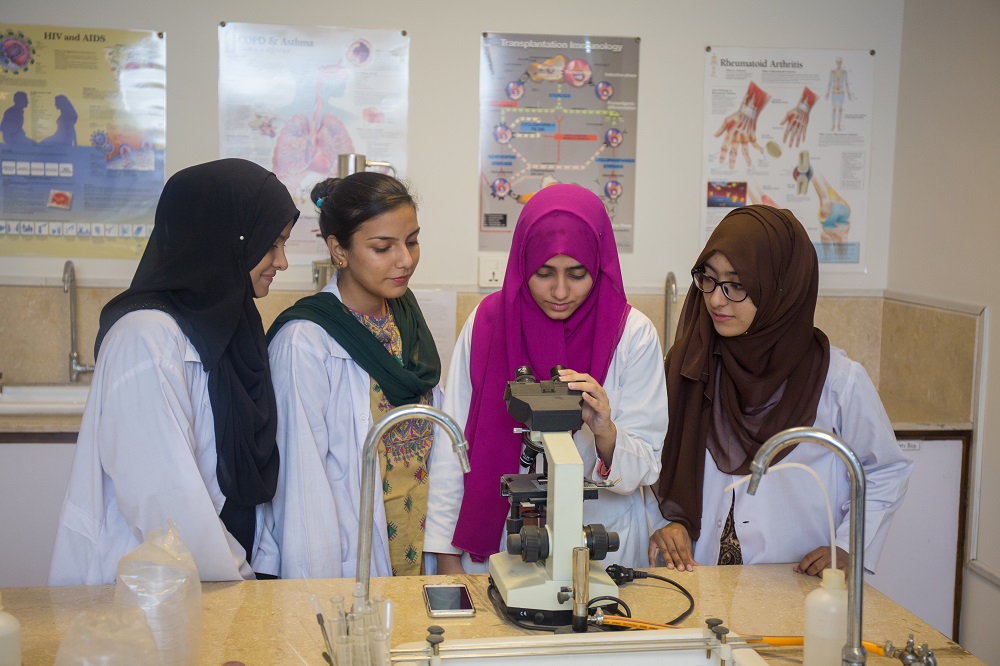 SBB Dewan University was established by the Sindh Act No. IX of 2013 by Sindh Assembly on 1st March 2013. The University has been recognized as a degree awarding institute by the Higher Education Commission of Pakistan (HEC) in 2014.
The University admitted its first batch of students in January 2015. The faculties of SBB Dewan University are now offering various programmes in DPT, Pharm. D. BBA, MBA, BS in Economic and Finance and Industrial Economics. SBB Dewan University is established by Dewan Muhammad Yousuf Farooqui, a philanthropist and Chairman of Yousuf Dewan Companies – a leading business group of Pakistan. Dewan University provides enormous opportunities to its students for internships and practical training in the business sectors of Yousuf Dewan Companies such as automobiles, cement, textiles and sugar during and after the studies. This training provides an edge to the students of SBB Dewan University over others, in starting their professional careers.
VISION OF THE UNIVERSITY
02
SBBDU vision is "to transform Pakistan into an enlightened nation empowered with modern knowledge, skills and character to find a dignified position in the comity of nations."
MISSION OF THE UNIVERSITY
03
SBBDU vision is "to transform Pakistan into an enlightened nation empowered with modern knowledge, skills and character to find a dignified position in the comity of nations."